As we revisit La o Na Makuahine I think we have come a long way, yet some things stay the same. For example big move to Friday, yet still so many unanswered questions. Good news another season is coming, so bring your curiosity, and I hope your appetite, to see what can cook up.
So the question you want to ask is... Go ahead make my meal, what did you think I was going to say? Come on, seriously this is a food blog after all. So how about something simply Hawaiian and just kick back. Get you all in the party mood.
Ahi Tuna Poke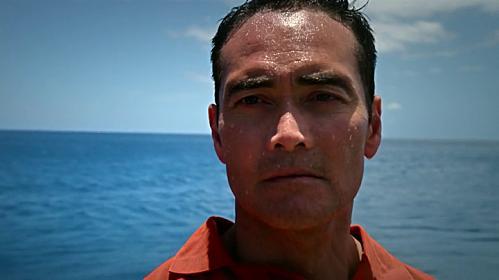 2lbs sushi grade Ahi tuna steaks, cut
bite-size
pieces
1/2 cup soy sauce
3/4 cup chopped green onions
2 Tbsp sesame oil
1
Tbsp
grated fresh ginger
1 chili peppers seeded, and finely minced
Coarse salt to taste
1
Tbsp
toasted sesame seeds
1
Tbsp
finely chopped toasted macadamia nuts
Napa cabbage
In a large bowl, combine tuna, soy sauce, green onions, sesame oil, ginger, chili pepper, salt, sesame seeds, and macadamia nuts; mix lightly. Cover and refrigerate at least 2 hours before serving.

To serve, shred cabbage and spoon poke over top to serve.

Teriyaki Meatballs
1/3 cup shoyu (or soy sauce)
1/4 cup dry sherry or dry white wine
Mix cornstarch, sugar, shoyu, broth, sherry, and cook until thick. Add frozen meatballs and heat thru until hot and serve.

Fiery Pupu Wings
(from Best of Hawaii Cookbook)

Marinade:
1 tsp. cayenne pepper, to taste
pinch freshly ground black pepper, red pepper flakes, opt.
Sauce:
2 tsp. fresh ginger, minced
2 stalks green onion, chopped
2-3 tsp. Thai chili garlic paste, to taste
In a small bowl; combine marinade ingredients. Marinate chicken 2 hours. In a wok or deep fat fryer, heat oil.

In a mixing bowl, combine batter ingredients. Dip chicken into batter; deep fry until golden.

In a mixing bowl, combine sauce ingredients. Drizzle sauce over chicken.
Puka Punch


3⁄4 oz. fresh orange juice
3⁄4 oz. passion fruit syrup
2 tsp. honey mixed with 2 tsp. hot water, chilled
1⁄4 oz. falernum
1 dash Angostura bitters
3⁄4 oz. 151-proof rum (optional)
Pineapple slice, orange wedge,
and maraschino cherry
Put 1 1⁄2 cups ice cubes into a blender; crush. Add first 9 ingredients; blend on high speed. Pour into a tall glass.
Slowly pour 151-proof rum over back of a spoon into cocktail. Garnish with pineapple, orange, and cherry.
1 oz Light rum
1 oz Dark rum
1/2 oz Triple Sec
1/2 oz Oregeat
1 oz sweet & sour
Fill 14 oz glass to the top with shaved ice. Pour in the rums, triple sec, orgeat and splash it with a little sweet and sour. Stir to mix and Garnish..
Looking for other food Ideas check out my other blog
http://cherylsfoodforthought.blogspot.com/