Happy Friday! You're done with the work week. Do you feel like you need a little pick-me-up? Has the week's craziness pushed you over the edged and now you want to relax and unwind? Then there is no need to fret, that's why there is a thing called happy hour. You can meet your friends out and go crazy for drinks and cheap eats, or have something at home toss the shoes aside make you own hour without the crazy and kickback in the comfort of your own home.
That being said, the only question you really need ask your friends, are your ready for some fun tonight? Or is it did you sign a waiver? Whatever I think there may be something for everyone here tonight.
If you have yourself the perfect hostess, minus the microphone and in your face stuff. With the perfect cocktails and some tantalizing bites of food that can wow the senses you could be well on your way to a reasonably good time.
Poinsettia Cocktail
8 strips orange zest, each about 1/4" wide and 2" long
Combine the vodka, Champagne and juice in a large-stemmed red wine glasses.

Add crushed ice and stir until the mixture is well chilled.

Twist the orange strips over the glass, drop them in, and serve.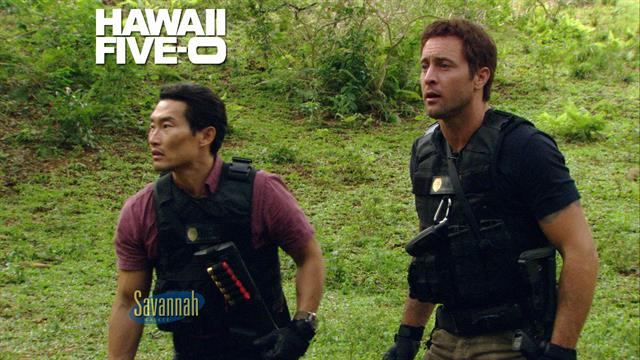 Lobster and Mango Cocktail
1 Tbsp fresh lemon juice, or to taste
4- 1 1/2-pound live lobsters
1 cup finely diced celery
4 whole Belgian endives plus 12 leaves for garnish
3 Tbsp minced fresh chives
In a small bowl whisk together the mayonnaise, the yogurt, the Cognac, the ketchup, the lemon juice, and salt and pepper to taste and chill sauce, covered.

Place the lobsters into a large pot of boiling salted water and boil them, covered, for 10 minutes. Transfer the lobsters to a bowl and let them cool until they can be handled. Crack the shells, remove the meat, and cut it into 3/4-inch pieces. Transfer the lobster meat to a large bowl and chill it, covered. This can be prepared up to this point 1 day in advance.

Halve the mangoes by cutting just to the sides of each pit and, using a 3/4-inch melon-ball cutter, scoop the flesh from the mango halves. To the lobster meat add the mango balls, the celery, the whole endives, trimmed and sliced thin crosswise, the minced chives, and the sauce and toss mixture until it is combined.

Divide the lobster mixture among 12 chilled small glasses and garnish each serving with 1 of the endive leaves and chives.
Pitcher of Mai Tai
3 1/2 cups pineapple juice
Combine all ingredients in a large pitcher. Stir to mix, serve over ice
Mini Fried Chicken and Waffle Appetizer
3 chicken thighs, boneless with skin on, cut into small ½ inch cubes
Kosher salt and freshly ground pepper
1 16oz bottle of peanut oil
Remove the leaves from 5-6 sprigs thyme and mince finely. Set aside. Cut the chicken thighs into ½-inch square pieces leaving some skin on each little piece. Toss with 1 teaspoon of salt, pepper and 1 tablespoon of the minced thyme.

In a medium bowl mix the buttermilk with 1 tablespoon of hot sauce and add the seasoned chicken pieces to the buttermilk mixture. Mix well and add any remaining thyme to the buttermilk. Cover and refrigerate overnight.

Remove the chicken in buttermilk from the fridge and drain in a colander. Scoop 2 cups of flour in a pie plate or shallow bowl and season with 2 teaspoons salt, black pepper and ¼ teaspoon cayenne pepper. Add the chicken pieces to the flour mixture and toss well, thickly coating each piece.

In a large saucepan heat 2-3 inches of peanut oil to approximately 350 degrees. Carefully add chicken in batches, do not over crowd the pan or the the oil will cool off. Turn occasionally until browned on all sides, then remove to a paper towel to drain. Repeat with remaining pieces.

Toast the mini waffle rounds until golden brown and top each round with a piece of warm fried chicken. Drizzle with warm maple syrup before serving.
'57 Chevy
Fill a highball glass with ice and pour in the liqueurs. Fill the rest of the glass with equal parts of the juices and top off with a splash of grenadine.

Cover the glass with a shaker and shake well. Remove shaker from glass and serve.
Steak Bites with Bloody Mary Dipping Sauce
1 Tbsp extra-virgin olive oil, plus more for drizzling
1 small onion, finely chopped
2 Tbsp Worcestershire sauce
1 rounded tablespoon prepared horseradish
1 1/3 pounds beef sirloin cut into large bite-sized pieces, 1 by 2 inches
6 to 8 inch bamboo skewers
Heat a small saucepan over medium heat. Add oil and onions and saute 5 minutes. Add vodka and reduce by 1/2. Add Worcestershire, hot sauce, tomato sauce and horseradish. Stir to combine the dipping sauce and return the sauce to a bubble.

Add salt and pepper and adjust seasonings.

Heat nonstick skillet over high heat, coat meat lightly in oil, season with steak seasoning blend. Cook the meat until caramelized all over, about 2 minutes on each side. Transfer dipping sauce to a small dish and place at the center of a serving platter.

Surround the dip with meat bites and set several bamboo skewers along side meat.
Hurricane
Add spiced rum, dark rum, passion fruit, mango juice, and sweet and sour mix.

S

hake and pour into hurricane glass or other specialty glass filled with crushed ice.

Garnish with lime wedge.
Mini Lasagna Bites
1 package of Wonton Wrappers
1 jar of your

favorite pasta sauce or your own homemade sauce
1 bag of shredded mozzarella cheese
Preheat oven to 375 degrees. Brown beef and sausage in a large skillet on medium heat and then drain excess fat. Add 1/2 (+ more to taste) sauce and turn temperature to low.

In a large mixing bowl combine ricotta cheese, egg, Parmesan cheese, mozzarella cheese, and salt and pepper to taste.

Coat 2 – 12 cup muffin tins with cooking spray. Line each one with one wonton wrapper.

Using a melon ball scoop, drop one scoop of the ricotta mixture on each wonton wrapper.

Drop one scoop of the meat mixture on top of the ricotta. L

ayer another wonton wrapper, and repeat process.

Top with shredded mozzarella and bake for 10-15 minutes or until the cheese is melted and the wontons are golden brown.

Remove from the oven and let cool in the muffin tins for 5 minutes before removing to a serving plate.
Red Velvet Martini
Splash of chocolate liqueur
Pour all ingredients into a martini shaker, shake and strain into a chilled martini glass rimmed with sugar and drizzled with white chocolate and raspberry sauce.
Nachos with Chunky Guacamole
2 long red chilies, seeded, finely chopped
1-15 oz can red kidney beans, drained, rinsed
1-15oz can crushed tomatoes
extra light sour cream, to serve
1 small red onion, chopped
1/4 lb cherry tomatoes, quartered
Heat oil in a saucepan over medium heat. Add onion and garlic. Cook, stirring occasionally, for 5 minutes or until onion has softened. Add ground beef, cook, stirring with a wooden spoon to break up, for 5 minutes or until browned.

Add cumin, coriander, chili and beans. Cook, stirring, for 2 to 3 minutes or until fragrant. Add tomato, reduce heat to low. Simmer for 5 minutes or until thickened. Season with salt and pepper.

Make guacamole, place ingredients in a bowl. Season with pepper, stir to combine.

Place tortilla chips on a serving plate. Top with beef mixture and guacamole. Serve with sour cream.
To my friends Wanda , Ronnette, Ellen, Cath, Sandy, Mel and Jana, I love you guys and thanks for everything.
If you make any of the recipes take a picture and share it with me either here or on Twitter @cherylhofmann or by email cherylsrecipe@yahoo.com. I will share them here with everyone.